Push-To-Talk Over Cellular Radios (aka PTT / POC radios) use GSM cellular networks to offer users unlimited, instant, national communications at a very affordable fixed monthly fee.
PTT offers the same advantages of traditional two way radio systems at the press of a button. (Features like individual, group and broadcast calling with the added advantage of reliable digital voice clarity.)
As with the traditional two way radios you may be familiar with, PTT portable (hand) and mobile (vehicle/control room) radios are built tough to meet harsh working conditions.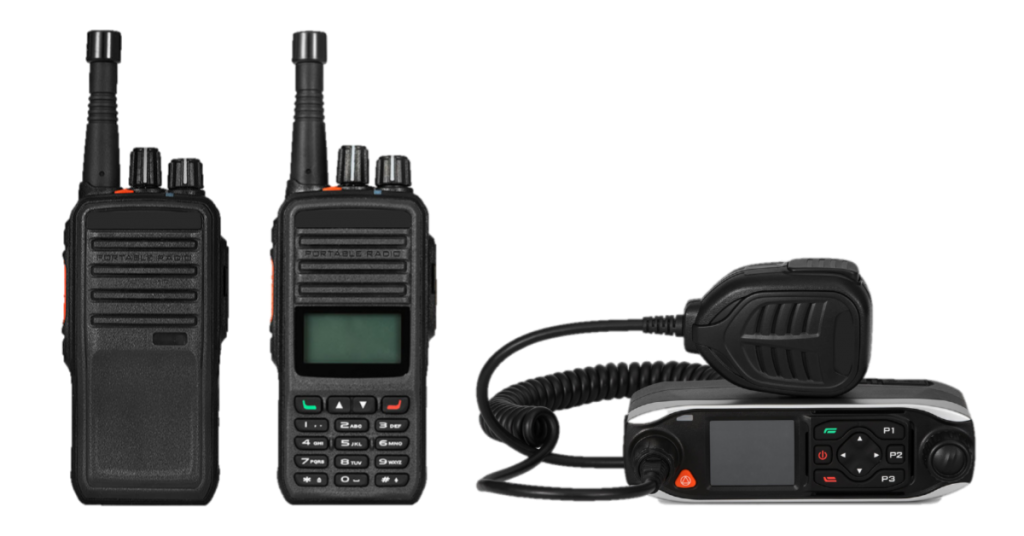 Additional PTT Features:
Web Based Login & Fleet Management
GPS Positoning
Online / Offline indicator 
– Dispatcher knows which units are switched on and active
Voice Recording
Individual Calls
Group Calls
Emergency / Panic Button
WiFi
Battery Alert Indicator
Compatible with Conventional Two Way Radios 
– Can be integrated with your existing fleet (we can configure a solution for you)
Android App